Custom Tile Shower Contractor in Lee's Summit, MO
A quality bathroom remodel with a custom tile shower will refresh and elevate the value of your house. Deano Tile offers assistance with design as well as highly-skilled craftsmanship. Upgrading the features of your bathroom brings the most comfort for you and your family. If you want to express your unique style and at the same time, create a highly functional space, custom tile is a great option.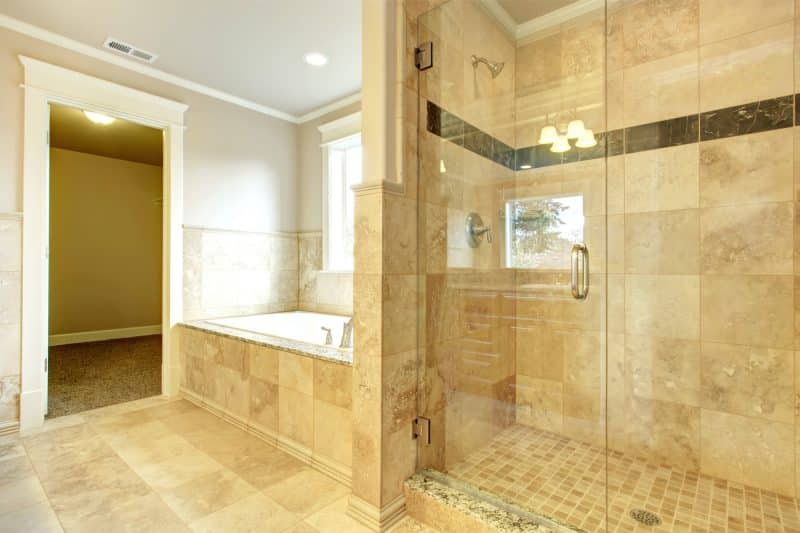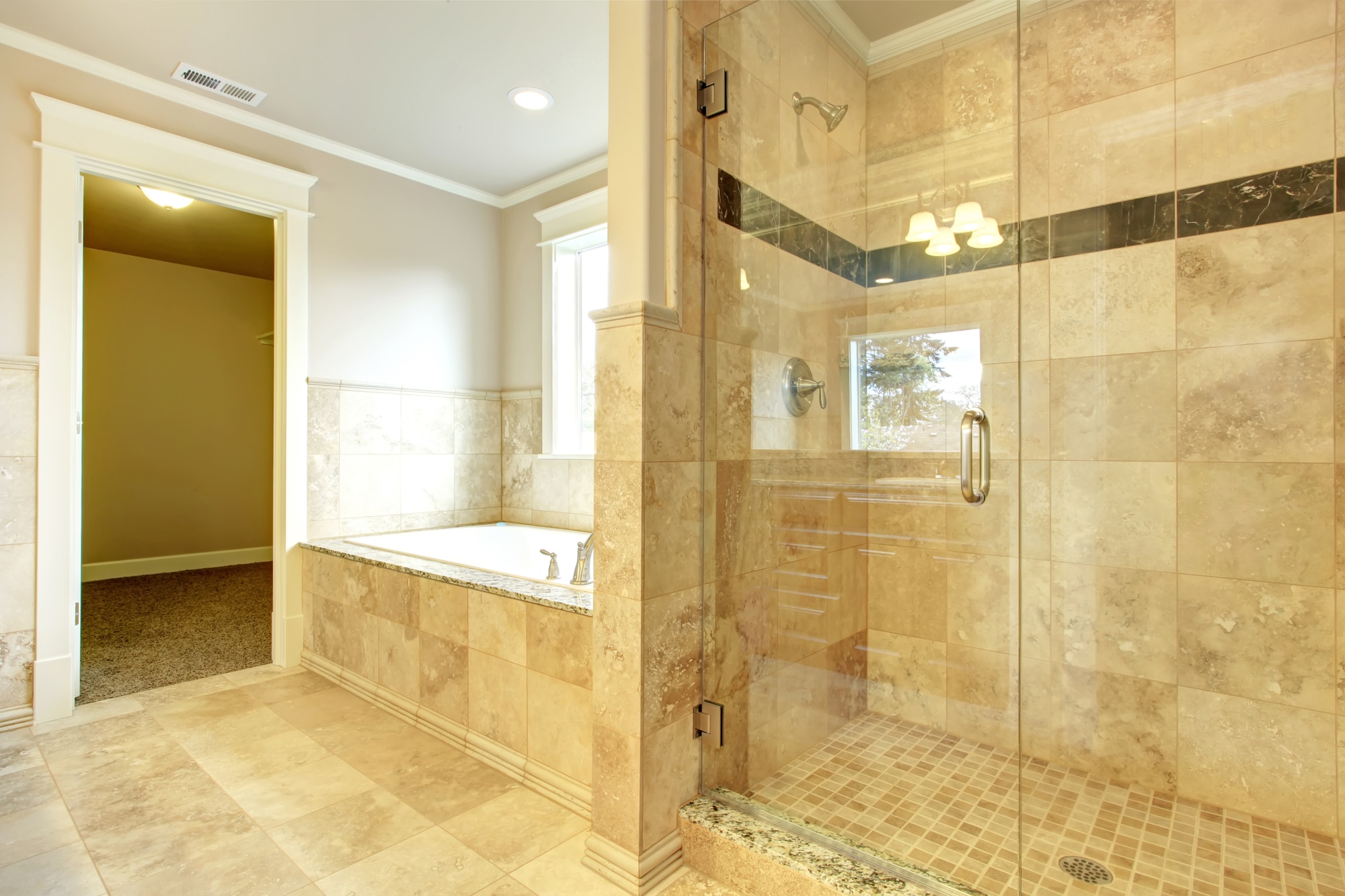 Tile is available in a range of styles, colors, and sizes. No matter what area you wish to tile, be it shower walls, shower enclosure or entire bathroom flooring or walls, you want to hire the best custom shower tile contractor in Lee's Summit, MO. 
---
Bigger and Better Bathrooms by a
Custom Tile Shower Contractor

---
Whether your style is luxury, vintage, minimalist or anything in between, we can bring your vision to life with any type of tile you would like. Long-lasting, attractive, and durable – enjoy your tile for years to come!
Here are just a few of the shower tile material options:
Natural stone

Glass 

Ceramic 

Mosaic

Porcelain 
Natural stone tile shower
Natural stone tile brings both luxury and relaxation to your bathroom. Besides, they create a timeless design to suit your aesthetic. Other benefits of installing natural stone tiles include:
Available in different colors, patterns, and textures

Durable – they are a long time investment

Easy to maintain
Glass tile 
Glass tiles are easy to maintain. They are an ideal choice for showers that experience soap buildup that need regular cleaning. Again, the glass comes in different colors and forms, so you can choose something that suits your taste.
Glass tiles contain properties that make them more resilient than ceramic tiles.
Ceramic
Similar to porcelain, ceramic is made from clay but a rougher blend. Also, fired at a high temperature it is durable but not quite as water/stain resistant as porcelain. However, a glaze on the ceramic tile can help with this.
Mosaic tile
Mosaic multi-color tiles can create an ambiance that can only be described as magical. You can choose from many shades of colors. Furthermore, if you want a more sophisticated look, you can combine mosaic tiles with a matte black palate.
Porcelain 
For a durable and dense surface porcelain is a great option. In fact, because it is fired at a higher temperature and for a longer duration, porcelain tile is very stain resistant. 
Learn From Top-Notch Custom Tile Shower Contractor
If you want to create the perfect relaxing atmosphere in your bathroom, you should choose the best tiles for your remodeling process.
To prevent injuries in your bathroom, you should choose non-slip tiles or those that reduce friction on wet flooring. More specifically, you can use natural stone tiles in a honed finish or non-slip porcelain tiles. Additionally, you'll want to protect your bathroom from any water damage.
Choose the right material
For shower wall tiles, the material can have leniency because slip resistance is not a major concern. If you want to add some brightness to the overall design, you can use glass mosaics. For a more distinctive look, you can go for glazed ceramic tiles. Still, you can create some visual interest with a variety of accents and niches.
Keep overall design consistent
The texture of the tiles also matters – rougher tiles can create crevices that require more scrubbing. Here are some questions to keep in mind:
Are the ceilings muted?·

Do they give more room for color play?

Does the striking color of the walls allow for a neutral color pallet?
Recent Projects
Professional & Trustworthy Custom Tile
Shower Contractor in Lee's Summit, MO!
Call Deano Tile: (816) 419-4110 or Contact Us Below!