Kitchen Backsplash Tile Installation by Professionals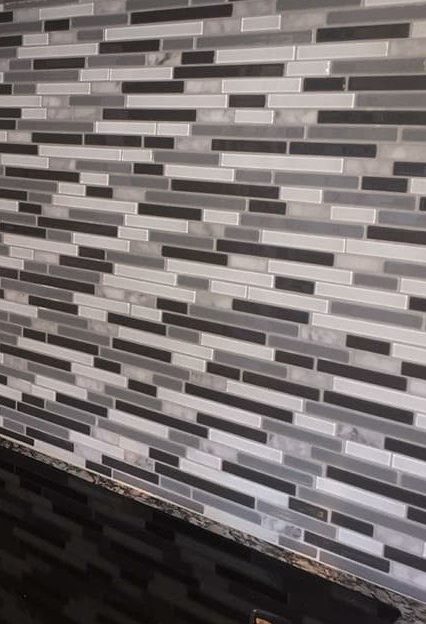 Finding a kitchen backsplash tile installer can be a daunting task, but choosing Deano Tile guarantees unparalleled craftsmanship and outstanding customer service for your project. All of our experienced tile installers are knowledgeable in the latest installation techniques and up-to-date on local building codes. We take pride in providing high-quality work and strive to install the perfect kitchen backsplash that will enhance your space and bring a unique aesthetic quality to your home.
Kitchen backsplash tile is an excellent choice due to its classic elegance and durability; it's perfect for creating a stunning kitchen that will last for years to come. With the variety of styles, materials, and colors to choose from, you can create the ideal look for your home.
Quality Professional Installation
Hiring a kitchen backsplash tile contractor who is knowledgeable about efficient installation techniques of different shapes, sizes, and configurations of tile is a wise decision. Not only does it save time when compared to DIY attempts, but the contractor can also ensure proper placement and cutting techniques for optimal durability. Sealing the tiles correctly will also protect against wear or water damage.
It pays to hire an experienced tile contractor who can get the job done with the right tools and materials. Not only does it provide peace of mind, but also ensure that your backsplash turns out looking great for years to come!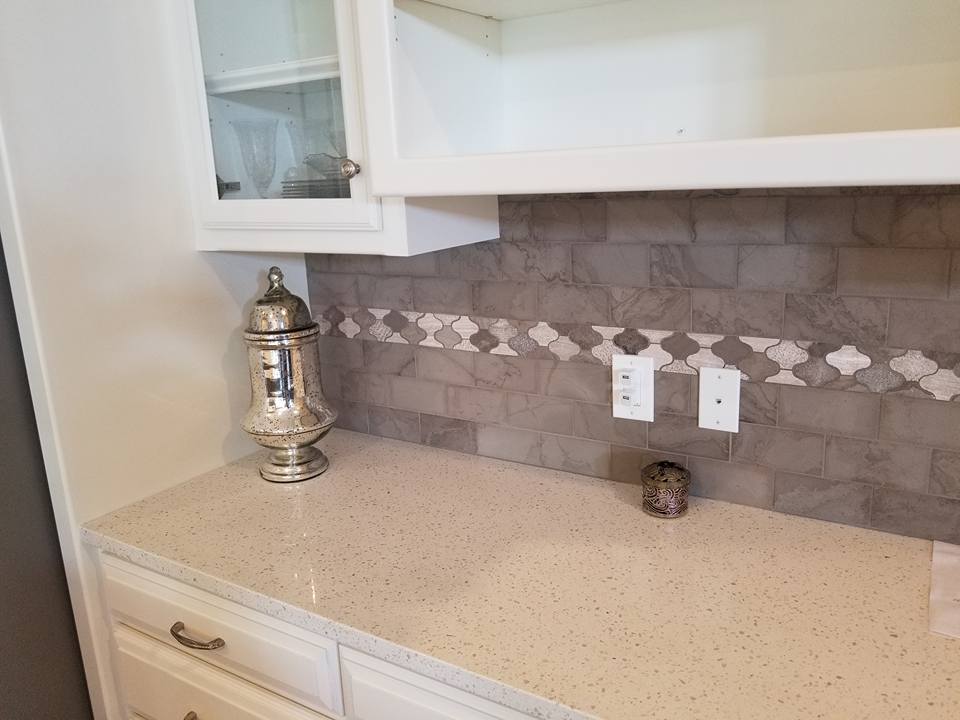 Choosing Kitchen Backsplash Tile?
With its easy-to-clean surface, it's no wonder why kitchen backsplash tile is a popular choice for many homeowners. Not only does it add an element of style and sophistication to any kitchen space, but also offers durability and practicality. From classic subway tiles to modern mosaic patterns, there is a variety of options to choose from, so you can find a design that suits your style and budget.
Choose from a wide variety of materials such as:
Porcelain

Ceramic

Natural Stone
Porcelain Tile
Porcelain tile is another popular choice for kitchen backsplashes. Its non-porous surface makes it easy to wipe down and keep clean. Porcelain tile also offers superior durability and comes in a variety of styles, shapes, and sizes to match any home décor.
Ceramic Tile
Ceramic tile is one of the most common choices for kitchen backsplashes. It is both water-resistant and resistant to mildew and bacteria buildup, making it an ideal choice for any wet area of the home. Ceramic tile also offers superior durability and comes in a variety of colors, textures, and patterns to choose from.
Natural Stone Tile
Natural stone tile is a beautiful option for kitchen backsplashes. Natural stone adds an element of sophistication and a unique look that many homeowners are drawn to. Stone also offers superior durability, is easy to clean and maintain, and comes in a variety of colors, patterns, and textures to choose from. 
Get The Job Done Right with Deano Tile
Deano Tile provides the highest standard of kitchen backsplash tile installation services. Our experienced team is highly-trained in using the latest tools and materials to ensure that your new tile will stand the test of time. We use our expertise to complete each project in an efficient manner with minimal disruption to your home or office. Whether you need an entire backsplash replaced or just a few tiles repaired, call Deano Tile to get the job done right! Contact us today for more information about all of our kitchen backsplash tile installation services. We look forward to hearing from you!
Excellence in Kitchen Backsplash Tile Installation
Call Deano Tile at (816) 419-4110
Proudly Serving: Kansas City, Leawood, Lenexa, Mission, Olathe, Overland Park, Shawnee, Blue Springs, Lee's Summit, Liberty, Raymore & the entire KC Metro Area.